The Charter Hall Direct PFA fund continues to outperform the industry benchmark over all time periods1 and deliver sustainable income distributions and capital growth to investors.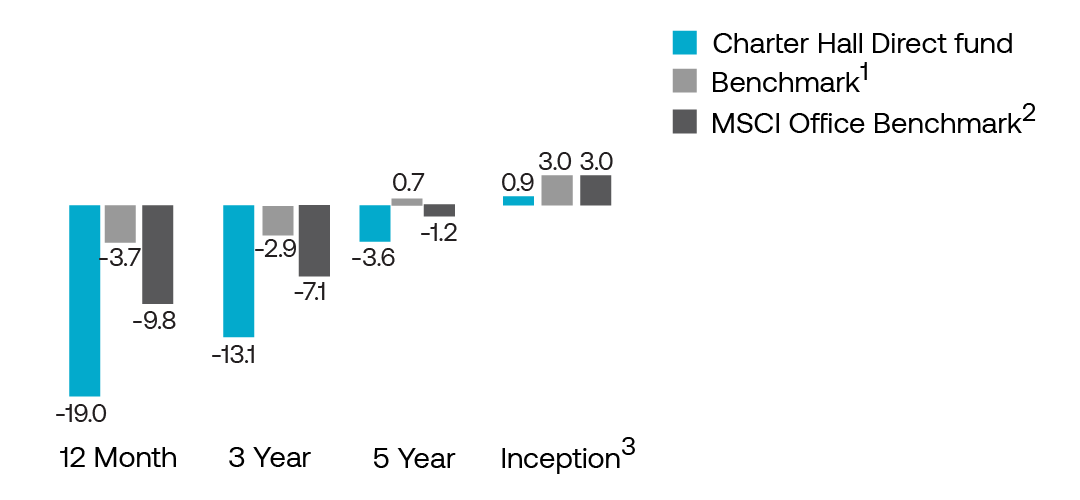 Past performance is not a reliable indicator of future performance.
1. Benchmark is the MSCI/Mercer Australia Core Wholesale Monthly Property Fund Index at September 2021.
2. Original units returned 10.0% (12 months) and 11.3% pa (inception). Charter Hall took over the management rights of PFA in August 2012. Inception return is based on this time frame.
3. Inception date is September 2017 (PFA Ordinary units).