The Charter Hall Direct Industrial Fund No.4 continues to outperform the industry benchmark over all investment periods1 and deliver sustainable income distributions and capital growth to investors.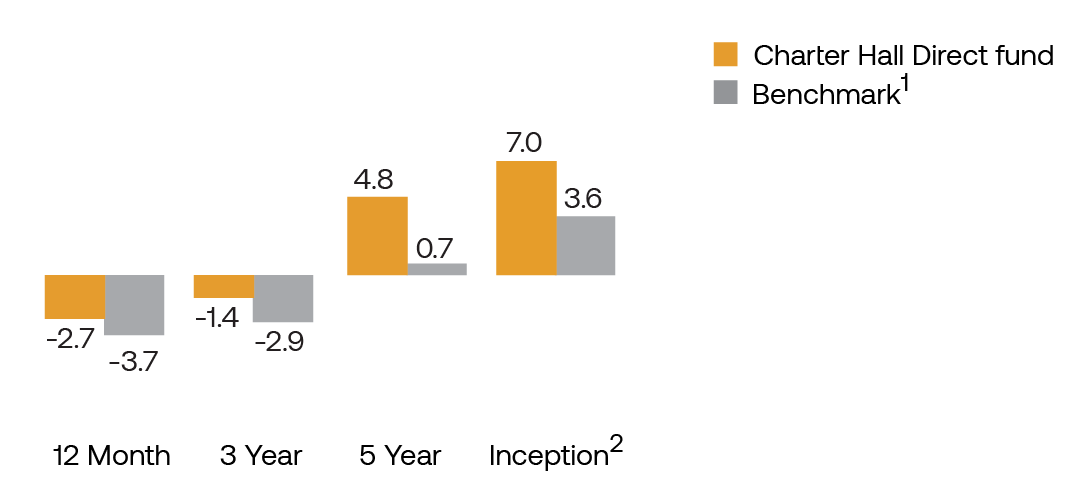 1. Benchmark is the MSCI/Mercer Australia Core Wholesale Monthly Property Fund Index at March 2021. Charter Hall returns include bonus units where relevant.
2. Inception date is December 2016.