We provide strong investor returns from our core property platform.
Realised investment funds are those funds that have come to term and been wound up. The graph below shows the performance of our realised unlisted direct property funds and syndicates in recent years, as compared to our benchmark, the Mercer MSCI/IPD Core Wholesale Property Funds Index.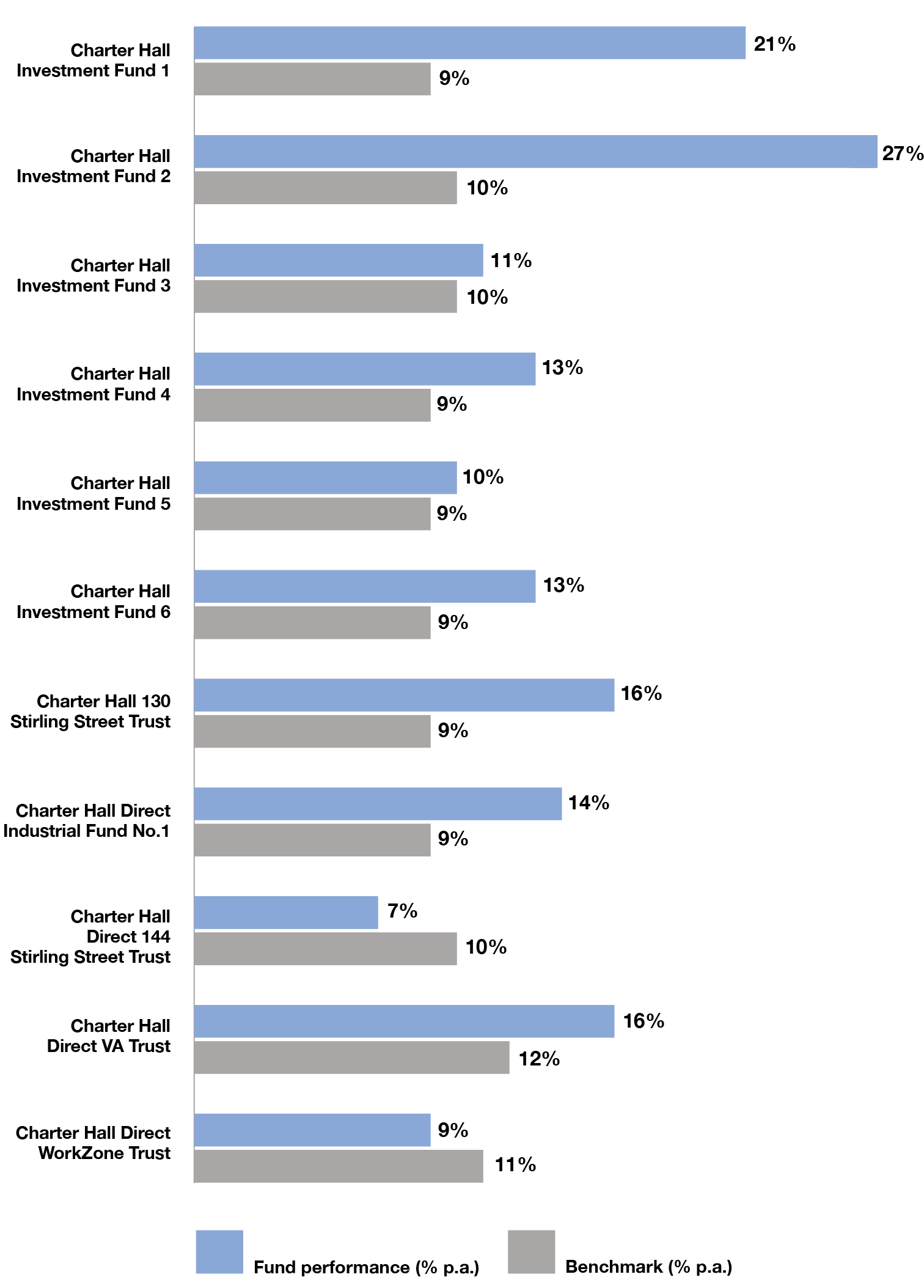 Note: Average returns are on a net basis (%). Past performance is not an indicator of future performance.
If you previously invested in one of our realised investment funds and require information in relation to that investment, please contact us.