The COVID-19 pandemic has affected all our businesses in so many ways. Not surprisingly, there has been much uncertainty for people about returning to work and spending time in our buildings. Our response has centred on reassuring our customers and visitors that their safety and wellbeing is our first priority.
When we surveyed office tenant customers in May 2019, most indicated they had significantly reduced their workforce working onsite, with 64% indicating they would be returning in stages and nearly half saying they would be reducing "peak time" through staggering. We are supporting our customers' return in a range of ways.
Our office team worked with Knight Frank to deliver surplus toilet paper from our offices to those in need via Meals on Wheels
Alongside frequent conversations and communications to keep companies updated, we have responded to their increased health and safety needs through supported infection control and social distancing signage. We also introduced a "Return to Work" guide that laid out in detail what we had done to prepare buildings and the initiatives companies could take to keep their people safe.
We took a safety first approach. Our priorities were the psychological and commercial wellbeing of the communities in our buildings, and the physical safety of their staff and visitors.
We have also taken the opportunity to innovatively respond to new hygiene requirements. Our contactless access and thermal scanning initiatives are examples of how we are using technology in new and innovative ways to improve the bio-safety of our buildings. For our retail customers, the shift in dynamic could not have been more dramatic. Our centres have shifted from encouraging people to visit, to using online and contactless experiences and carefully managing volumes of shoppers to maintain social distancing and overall safety for staff and customers. At the same time, while some specialty categories have seen visitor downturns, others have experienced increased volumes and even panic buying.
In parallel with operational changes to cleaning, sanitisation and security, our focus has been on supporting and reassuring our hardworking retail tenants. We've delivered consistent messaging across channels telling shoppers that we are aligning with different government jurisdiction requirements.
At the same time, we've looked to help our tenants find their voice. "Here to serve you" was a great example. We produced a series of videos on social media in which fresh food retailers promote the heartfelt message that they are open, and they are looking forward to serving their customers. Having our tenants invite customers back to our centres added an original twist to the messages and helped our tenants feel they were taking proactive steps to rebuild and re-energise their businesses in the face of COVID-19. Our approach also recognised that in helping them to thrive, we were also ensuring our retail centres would succeed.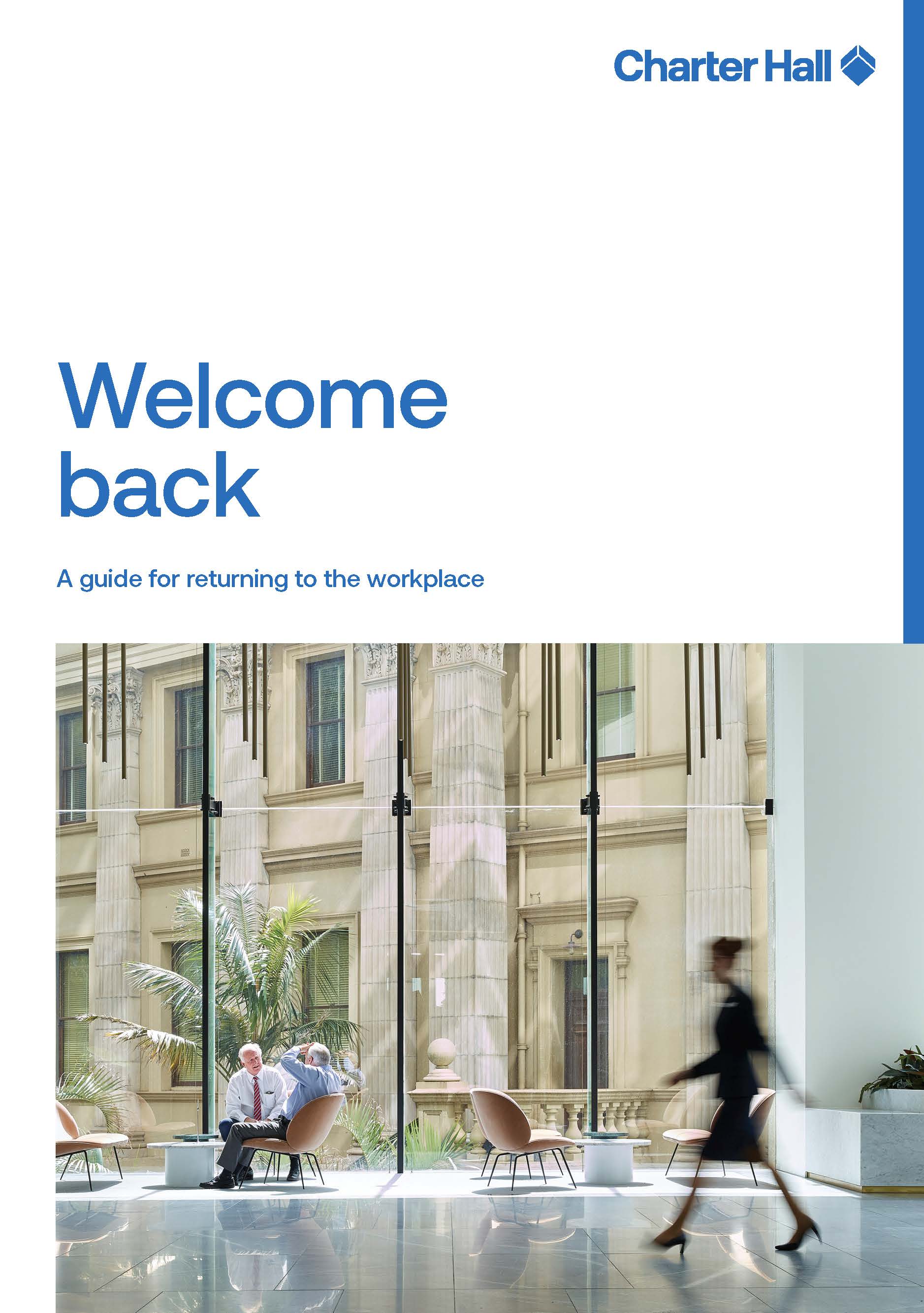 View our Welcome Back Guide for returning to the workplace